Welcome to "CodeYourRestaurant"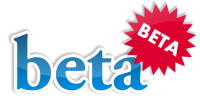 CodeYourRestaurant is an online multi player coding competition - you might want to call it a game. The goal is to implement your restaurant managing logic in a better, more optimal, way than all the other players as every 15 mins a business competition is automatically started to find the best company.
Have a look at the
Tutorial
,
FAQ
or the
API
.
Current 1st: Blowfish (278x)
Current 2nd: shortcut (8x)
Current 3rd: Plushball (1x), DerMettmannVonNebenan (1x)
Here are results
since Dec 16, 2018 10:03:47 AM
.